Local Storage Warehouse Services in Houston, Ft Worth, San Antonio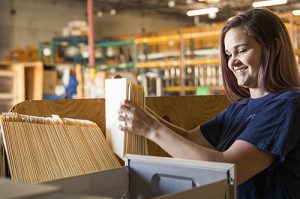 When you take a journey, leave everything else with us. Our 40,000-square-foot Houston storage facility has over 150,000 cubic feet of vaulted storage available and was built to our exact specifications. Our Dallas storage facility contains 51,000 square feet. We offer open, enclosed and climate-controlled local warehouse storage services and options, all monitored 24 hours a day, seven days a week for fire, water, and theft.
All Points of Texas has a separate sprinkler system specially designed to protect the warehouse and its contents. Our facility also is equipped with dock levelers for easy unloading, and we offer forklifts for heavy or bulky items. Additionally, a licensed on-site scale ensures you receive certified weight tickets. Don't worry while you're away. Enjoy the adventure and let All Points of Texas take care of the rest. Learn more about local storage options in Houston, Dallas, and Ft. Worth.