Corporate Relocation Movers in Houston & Across Texas
Are you looking for a Texas moving company that you can trust with your corporate relocation? If so, turn to the professionals at All Points of Texas. We can provide you with elite relocation services that are meant to alleviate the stress of moving and get your career on track to the next phase. Unlike many other corporate moving companies in the area, our team is experienced with moving delicate computers, large file systems, and modular and case office furniture. And, thanks to our sophisticated trucks and the special processes we have in place, our moving company has the ability to transport these items with ease and precision.
All Points of Texas is an agent of Atlas Van Lines, which means our moving company is partnered with more than 800 qualified agents around the world. No matter how far you are relocating from Houston, Dallas, or Ft. Worth, our moving company can provide you with the highest quality services available and make sure every last detail of your move is well taken care of.
The Benefits of Choosing All Points of Texas' Corporate Relocation Movers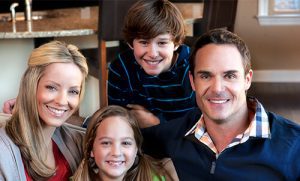 We can provide plastic moving crates to keep your files in order, reducing downtime and cutting costs.
We have climate-controlled trucks available, which is especially beneficial for computers and IT systems.
We can disassemble and reassemble your modular office furniture.
We assign personal moving coordinators to each project to ensure all of your questions are answered every step of the way.
If you are interested in learning more about our corporate relocation movers and services, or about how our moving company can help you move to or from the Houston, Dallas, or Ft. Worth area, contact All Points of Texas today.