Appliance Movers in Houston, DFW, and San Antonio
Texas' Most Trusted Appliance Delivery Services
Appliances are some of the most expensive and difficult-to-move items in your home. Some homeowners even leave behind large appliances rather than move them. When you utilize a professional appliance delivery service, the whole process is seamless. All Points of Texas has a team of appliance movers in Houston, Dallas, Fort Worth, and San Antonio. We have some of the best refrigerator movers and washing machine movers in the area. Learn more about our
We Can Move Any Major Appliance
As a team of highly-skilled appliance movers, we have experience moving every type of appliance. Whether you have a large freezer or a state-of-the-art grill, we can help develop a plan to safely and quickly move it to its new location. Some of the appliances that we most commonly move include:
Refrigerators
Freezers
Ovens and stoves
Washing machines
Clothes dryers
Dishwashers
Computers
And more!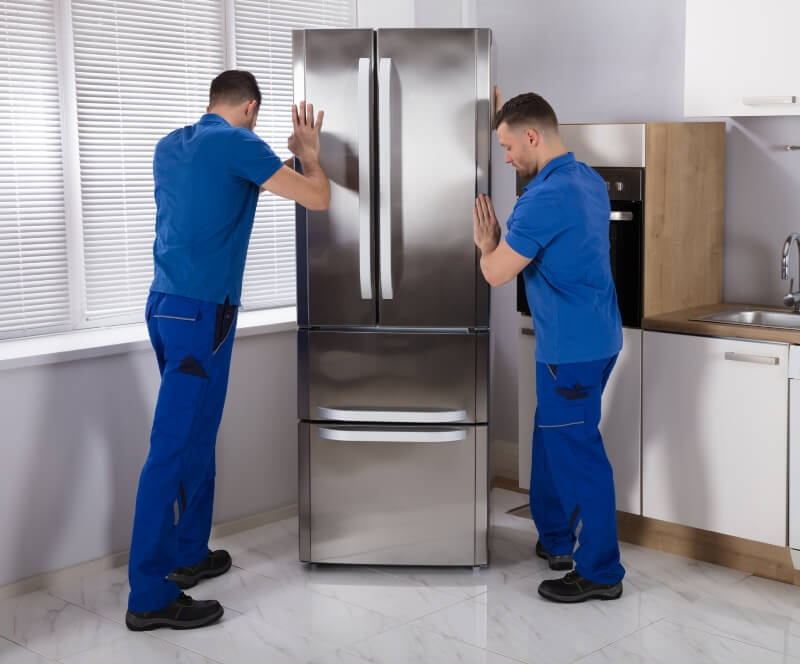 We Know Commercial Appliance Delivery
If it's time to take your business to the next level, we can also help you relocate your commercial appliances. If you own a commercial property with a kitchen, laundry room, or other areas that rely on appliances, we can move them all for you. When we work with businesses, we take special care to develop a delivery schedule that does not interrupt the operation of your business
Do Appliance Movers Help Set Up Appliances?
Our team of appliance movers is trained in the safe and efficient delivery of major appliances. They do not have the qualifications to install all home appliances safely. In most cases, installing a major appliance, like an oven or a washing machine, requires the assistance of a plumber or electrician.
Can Appliance Movers Move My Appliances Into Storage?
We can! All Points of Texas has appliance storage warehouses with 24/7 monitoring. Our Dallas facility has more than 150,000 cubic feet of vaulted storage. We also offer temperature and humidity-controlled storage to keep your items safe for as long as you need them stored. Whenever you need, we can remove your appliances from our storage warehouse and deliver them to you.
Long Distance Appliance Delivery Services
We offer long-distance appliance delivery services. Whether you're moving across the country or across the state, it's no problem for our team of expert appliance movers. When you're moving to a new city, there's often a lack of familiar things. Don't let your movers be one of them. When you get to your new home, we'll be there, ready to deliver everything that makes your house a home. This is especially true for your appliances. We can help you bring your refrigerators, washing machines, and any other appliance with you wherever you move.
Why Choose All Points of Texas
Home and business owners in the central Texas area have come to know and Trust All Points of Texas. We have earned a reputation for trust and reliability by settling for nothing less than perfect service every time. Whether we're relocating a single item or your whole home, we give your move careful attention. We ensure that items are delivered on time and undamaged.
A Proud Member of the Central Texas Community
All Points of Texas started in Houston, but we've expanded to offer reliable appliance delivery services to all of Central Texas. With warehouses in Houston and Dallas and the support of the Atlas network all across the country, we are ready to help you no matter where you are. We commonly serve the following areas:
Houston, TX
Dallas, TX
Fort Worth, TX
San Antonio, TX
Call for Your Free Appliance Moving Estimate!
If you've gotten excited about the idea of effortlessly relocating your favorite home appliances, find out more. We offer free estimates for all appliance delivery services because we stand by our pricing. Once you see our fair and affordable pricing, you'll want to get your move planned right away. Call us today for your free appliance moving estimate!